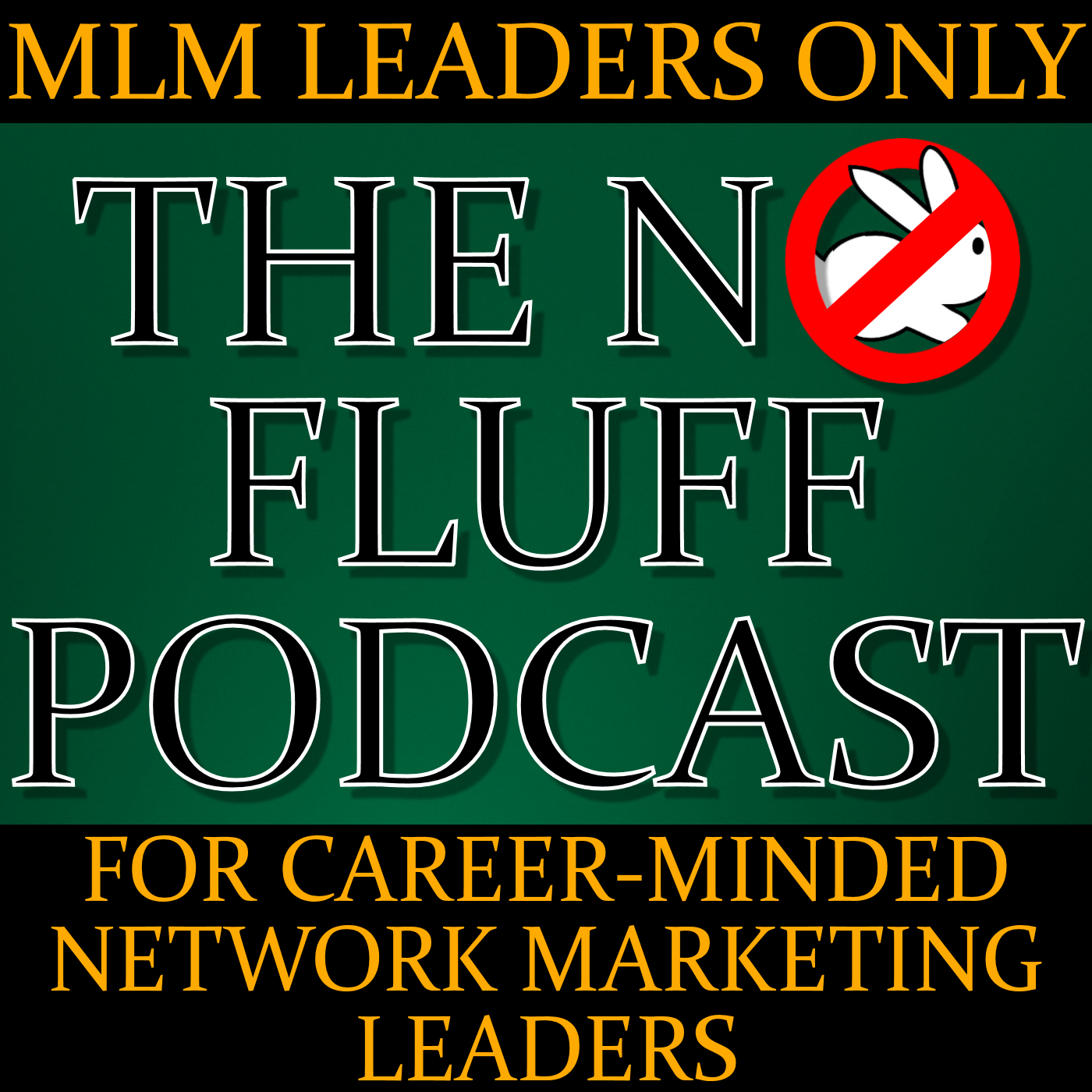 There is no question that this session will disturb some of our newer listeners. That is not our intent. Our hope is that this session will inspire the right people, all of our long time weekly listeners, and the "Calvert-ed". We believe the email that Dale shares in this episode, is confirmation that it is time for all leaders, in all companies, to rethink what they are ultimately attempting to do. Sincerely take time and at least consider the best way to experience your goals achieved that will benefit yourself, your team members, and the profession.
We appreciate you and your feedback is always welcome.
Websites referenced in this podcast
The Difference in Becoming a Top Producer and a Top Leader
http://mlmhelp.com/difference
The Lost Secret of Network Marketing Success
http://mlmhelp.com/the-lost-secret-to-network-marketing-success

18 Year Without a Paycheck
http://mlmhelp.com/who-is-dale-calvert/upline-magazine-18-years-without-a-paycheck
The Road to $10,000 a Month in Network Marketing
http://mlmhelp.com/the-road-to-10000-a-month-in-network-marketing-2
The 5 Core Fundamentals of Network Marketing Success
http://mlmhelp.com/dont-miss-this-webinar
Inspire Greatness or Cater to Mediocrity Article
http://mlmhelp.com/inspire-greatness-or-catare-to-mediocrity-that-is-the-question

Dale's Change Your Financial Mindset book on Audible
https://tinyurl.com/MindsetsAudio
I think it is fair to say that after 37 years in the network marketing profession as a frustrated distributor, six figure earner, million dollar earner, corporate VP of sales & company owner, Dale sees network marketing opportunities through different colored glasses than most.
Thank you for listening to the podcast, and if the information covered makes sense for you, please subscribe to our channel.
Dale Calvert is a serial entrepreneur and CEO of Calvert Marketing Group. He started his first business at 14, a mail order business, from his parents home. Today, Dale, his wife Dawn and a small staff of 10 people operate 4 businesses in 4 different niches
Dale is also a public speaker, bestselling author and has been featured on every TV network and in multiple entrepreneurial books, articles and publications.
Dale is the host of the No Fluff Network Marketing & MLM Success podcast, highlighting real success stories from real people and leadership principles and concepts required to build duplicating network marketing teams.
Follow Dale online here:
Facebook
https://www.facebook.com/DaleCalvertPage
You Tube Channels
MLM Success https://www.youtube.com/channel/UC43q...
The MLM Minute
https://www.youtube.com/channel/UCA0B...
Dale Calvert
https://www.youtube.com/channel/UCCl6...
Twitter
https://twitter.com/TheMLMMinute
Linked In
https://www.linkedin.com/in/dale-calv...
Pinterest
https://www.pinterest.com/MLMPodcast/...
Dale's Speaker website
http://www.DaleCalvert.com
Dale's Podcast
http://www.MLMHelp.com/pocast
Dale's Personal Development Programs
http://www.ProgrammingYourMind.com
http://www.PureMotivation.com
Subscribe to Dale's VIP Newsletter for exclusive content and giveaways here
http://www.MLMHelp.com